We didn't know much about St. Louis aside from the arch, but there was so much more to the city than we expected. St. Louis is a fun family-friendly destination for all ages. Read below for family-friendly things to do in St. Louis to add to your itinerary.
NOTE: This was a pre-baby trip, but everything we did would be baby-friendly and family-friendly.
Where we stayed:
How we got around:
Car rental from National Car
What we did:
Family-Friendly Things To Do In St. Louis
I say I'm not much of a museum person, and I'm really not, but you'll see how we've visited (and will continue to visit) various famous museums. I assume if they're that popular there's something that makes it worth the visit. This museum had some cool modern pieces we appreciated.
The St. Louis Cathedral is grand and beautiful. The mosaics were stunning (it's the largest collection outside of Russia).
We had to visit St. Louis's famous landmark. The arch is not very wide, so you have to ride in a small pod to the top, and at the top, there is not much room to move around – probably not great for those who are claustrophobic. It is a cool experience though and provides a great view of St. Louis.
We visited this park just across the water on the east side of St. Louis in order to see the Gateway Arch from a distance.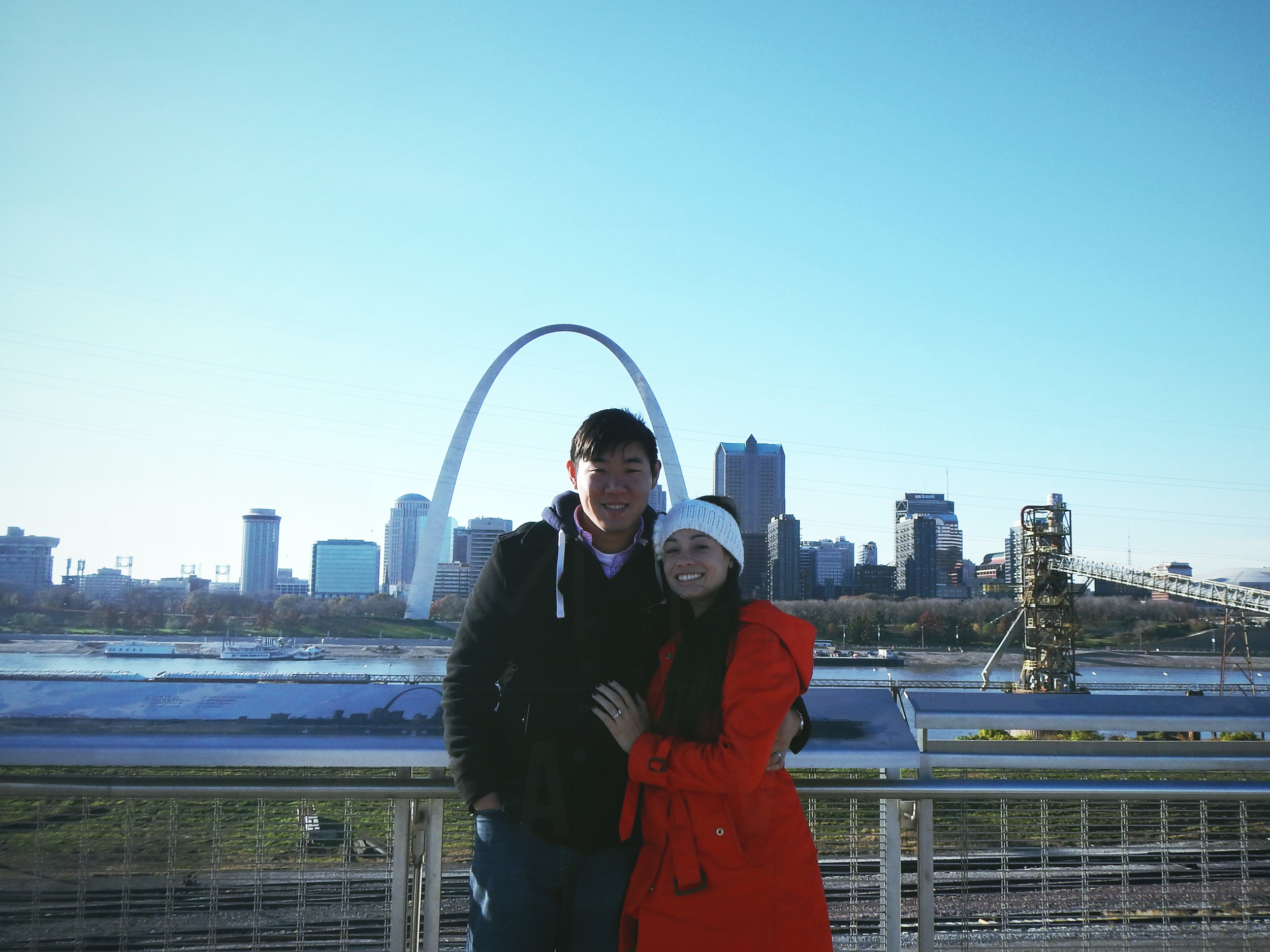 This is the coolest museum I've ever been to and I think we might go back to St. Louis just for this! This is a perfect place for kids of all ages. It's essentially a big children's museum, but it's built with repurposed industrial items. There are tunnels and caves and slides and games. Make sure to wear comfy, flexible clothing (I wore a dress and couldn't do everything) and be prepared to climb, duck and have a ball. They have both indoor and outdoor exhibits (weather permitting).
Where we ate:
Although not in Kansas City, we figured we still had to try some BBQ while in Missouri. Pappy's smokey ribs and turkey hit the spot.
Post City Museum we needed a break and a snack, so we found this small cafe and store. It was perfect for a little downtime, they had all sorts of snacks and drinks, and an area to relax and play games.
We like to seek out whatever food a city is known for. St. Louis is known for a few different things, one of them being "toasted ravioli." Since we'd never had this before we found an Italian restaurant to try it out. It was unique and yummy!
Ted Drewes is a St. Louis classic. Don't miss this frozen yummy treat!
This was part of our Year of USA Travels. Steven earned (solely through actual flying, not credit card points!) the Southwest Companion Pass. For a year every time he flew with Southwest, I could also fly for free. Since he'd accumulated so many points we would book his flights using points, then add me for free and only have to spend $5-10 in taxes. It was a pretty sweet deal. Our vacation time was in limited supply, still we knew we had to take advantage of this. So, we did a bunch of weekend trips here and there, sometimes taking 1 day or so extra off of work. We figured we'd introduce ourselves to a bunch of US cities we'd never been to before and if we loved them we'd go back another time.
What other family-friendly things to do have you experienced in St. Louis that we should add to our next trip? Add them in comments below, thanks!
---
RELATED READING