About a year ago around Christmastime we drove only two hours east but it felt like we had gone on an international trip, flown 12 hours east and landed in Germany. We were in Leavenworth, Washington though, not to be mistaken with the Bavaria region of Germany. Leavenworth is a small village nestled in the Cascade Mountains in Washington state, designed completely in a German Bavarian-style.
The drive
Getting to Leavenworth was half the fun. It snowed the day before, Saturday, but was forecasted to be a beautiful clear and sunny Sunday. We had to drive through Steven's Pass, through the Cascade Mountains to get to Leavenworth. This route receives heavy snowfall and they often require you to have snow tires or chains. Thankfully the snow was mostly cleared, and it was an easy drive (assuming you have some experience with snow).
The drive was breathtaking. I felt like I was entering Whoville, and Steve mentioned something about Game of Thrones. The mountains and the towering evergreens weighed down with snow couldn't have been more picture-perfect. We were transported through a winter wonderland, perfect for getting in the Christmas spirit. We mostly drove straight through since Elden slept, but towards the end of the mountain pass, we stopped a couple of times to further take in the scenery. There are several trails off this road, and I imagine snowshoeing could take you to another level of snowy magic.
The town
Our first stop was a little outside downtown Leavenworth at Leavenworth Reindeer Farm. I scheduled us for the 'Reindeer Farm Tour + Meet Santa Claus.' Elden didn't grasp the Santa concept yet, and he wasn't so excited to meet him, but it was still a lot of fun. We had a little time to explore the grounds (including a playset), the barn, and meet the horses. The owner shared information with us about the farm and reindeer, and then we met Santa and took photos in his sleigh. With the recent snowfall, it was perfectly festive. Next, we went inside the reindeer's paddock where we could pet and feed the reindeer. It was as if we'd made it to the North Pole!
After the farm, we parked downtown and spent the rest of our time exploring the Bavaria look-alike town. We warmed up at München Haus in their mini beer garden, which is outfitted with table fire pits and heat lamps. Bratwurst, pretzels, beer, apple cider, and hot cocoa further set the winter in Germany scene. We wandered through the streets admiring the unique town, it kind of felt like a bigger live version of an Epcot country at Disney.
There were various events happening in celebration of the Christmas season. We saw Santa and some live music. We checked out various shops, including a couple of great toy stores that are right next to each other. The Wood Shop sells beautiful Leavenworth-made colorful chunky wooden puzzles that while together resemble various animals, vehicles, names, etc. The Wood Shop is connected to The Hat Shop so you'll find various toys and hats for sale. Würlygigz is next door/upstairs and offers various toys/exhibits that children can interact with and play with directly in the shop. Don't miss out on these two unique shops with the kids!
We ate an early dinner at Andreas Keller Restaurant, which serves up traditional Bavarian food and is decorated accordingly. There's a 3/4 staircase down to enter the restaurant, so you'll have to carry a stroller up/down, and then they have space up front to hold strollers while you dine. We had to wait a bit, they don't take reservations, but it was worth it. A sausage sampler, chicken schnitzel, and spätzle noodles completed our day trip to Germany.
The drive back was smooth. It's only a couple hours from Seattle so it's doable as a day trip, but you'll get to take advantage of more activities if you stay overnight. I imagine this would be a really fun place as a destination Christmas.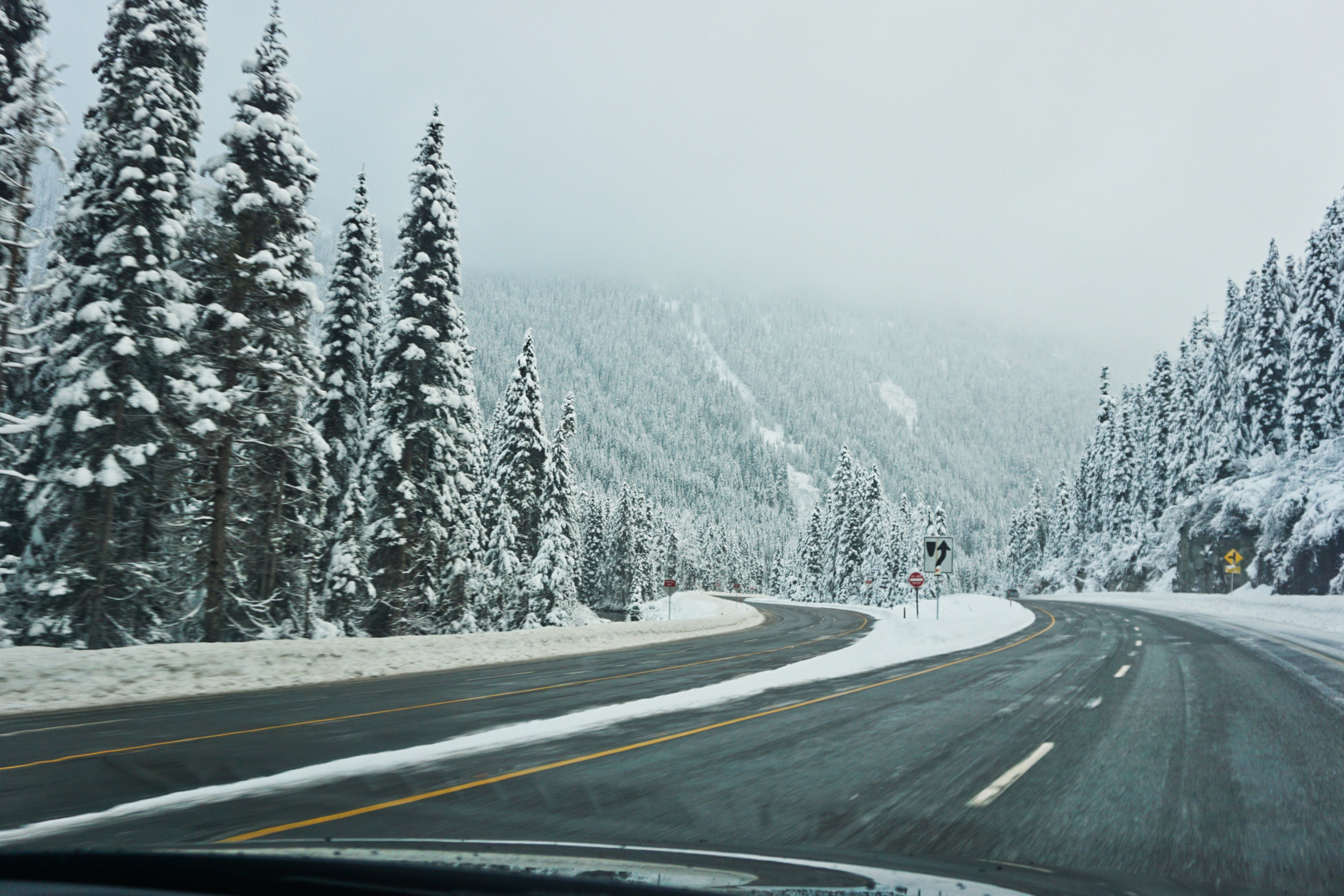 There are plenty of other fun activities to do in and around Leavenworth, from skiing to sleigh rides in winter, Oktoberfest in autumn, and hiking and beyond in summer. I was 8 months pregnant when we visited Leavenworth so we took it easy and didn't partake in many activities. There are so many fun events and activities happening there in December though, so be sure to check out the Leavenworth calendar and plan your visit accordingly.  We only got a small sample, but it was perfectly ideal for some pre-Christmas fun.
Baby/Toddler Traveler Notes:
Leavenworth downtown is stroller friendly, but if you want to do activities in the snow bring a baby carrier.
Depending on when you visit, it can get very cold, bundle up baby in several layers.
Leavenworth is a very family-friendly tourist destination, children are welcome.
Don't miss The Wood Shop and Würlygigz!
Check out the Leavenworth calendar for special kid-friendly events and activities.
---
Related Reading
---