Any destination can be family-friendly. Below you'll find family-friendly itinerary suggestions for a trip to Machu Picchu, Peru.
Before you dive into the guide, you may want to first read Understanding a Quick Itinerary Guide. This will provide you with details on our trip planning philosophy, why it's a quick guide, and what resources we use to plan. It also details what we mean by family-friendly, and further explains each of the sections included in a Quick Itinerary Guide.
Our trip details
Length of stay: 8 hours
Accommodation: N/A
Type of trip: day trip, family travel with kids (6 months old & 2.5 years old), part of larger round-the-world 2-month trip
Month visited: July
How we got in/out: PeruRail train in, train out
How we got around: walking and bus up to Machu Picchu gates
Additional places visited on the same trip: Ollantaytambo, Cusco, Lima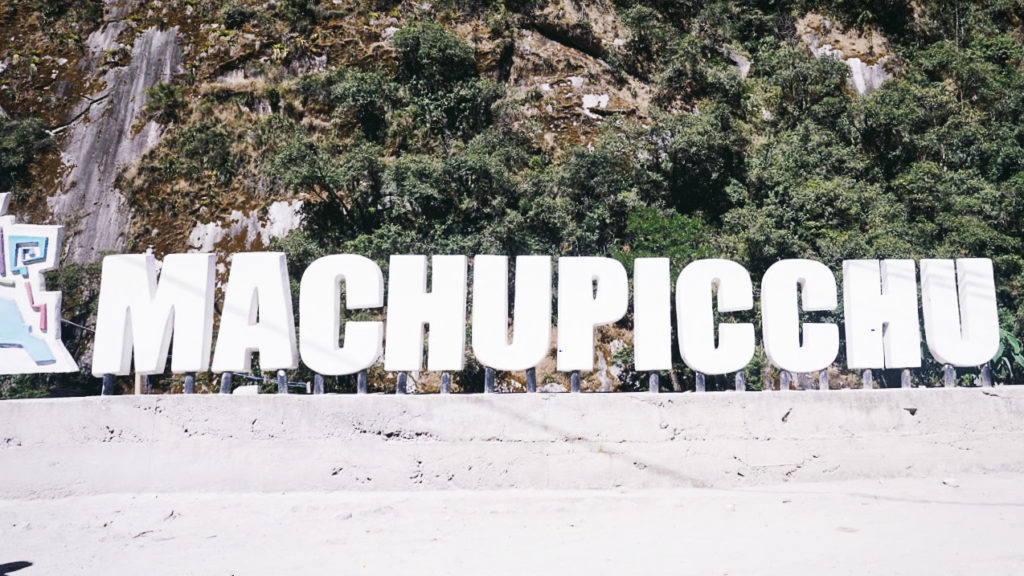 Family-Friendly Itinerary Ideas for Machu Picchu Pueblo/Aguas Calientes, Peru
Foods to try: anything that will help you maintain your energy, plenty of water
Explore Aguas Calientes slowly, save your energy

Machu Picchu sign – take a photo with at the edge of town
Train tracks – Aguas Calientes is only accessible via train or hiking, so all goods are transported in via train
Plaza Manco Capac – relax and people watch
Mercado Artesanal – shop for souvenirs

Be amazed at Machu Picchu!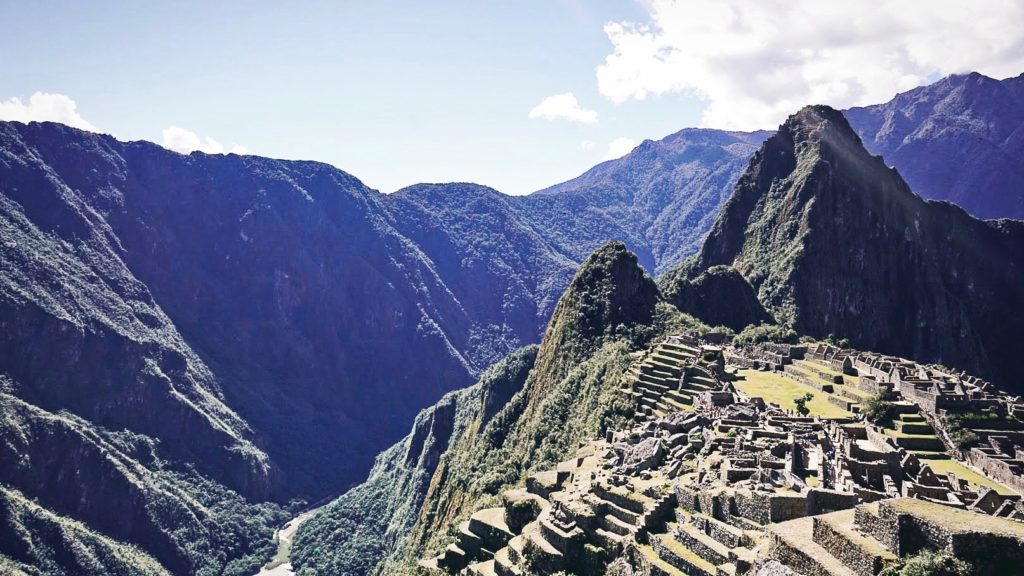 Food Ideas for Machu Picchu Pueblo/Aguas Calientes, Peru
Anything that will help you maintain your energy and keep you feeling well.
Ylla Fusion – Peruvian fare right on the main square great for people watching
Some refreshments and snacks are available right outside the Machu Picchu gates
Top Tips for Machu Picchu Pueblo/Aguas Calientes, Peru
You NEED your passport and ticket to enter Machu Picchu.
Wear layers, the temperature changes dramatically (our day started around 36°F (2°C) and was around 75°F (24°C) mid-day).
You can purchase Machu Picchu entrance tickets the same day as your visit in person (at the Ministry of Culture, across from the school), but it's recommended you purchase in advance if you have a tight travel schedule or are traveling during the busiest season.
Bus stop to go up to Machu Picchu is next to Mercado Aguas Calientes – you can purchase your tickets (round-trip or one-way) down the road a bit – same day. You can hike up or down if you prefer.
You can hire a guide in advance or last-minute right outside the gates.
The only restrooms are located right outside the gates.
Everything in Machu Picchu Pueblo/Aguas Calientes is more expensive than in other areas so be prepared and/or bring drinks and snacks with you.
Read all the details about planning, booking tickets, our day, and more tips for Machu Picchu here.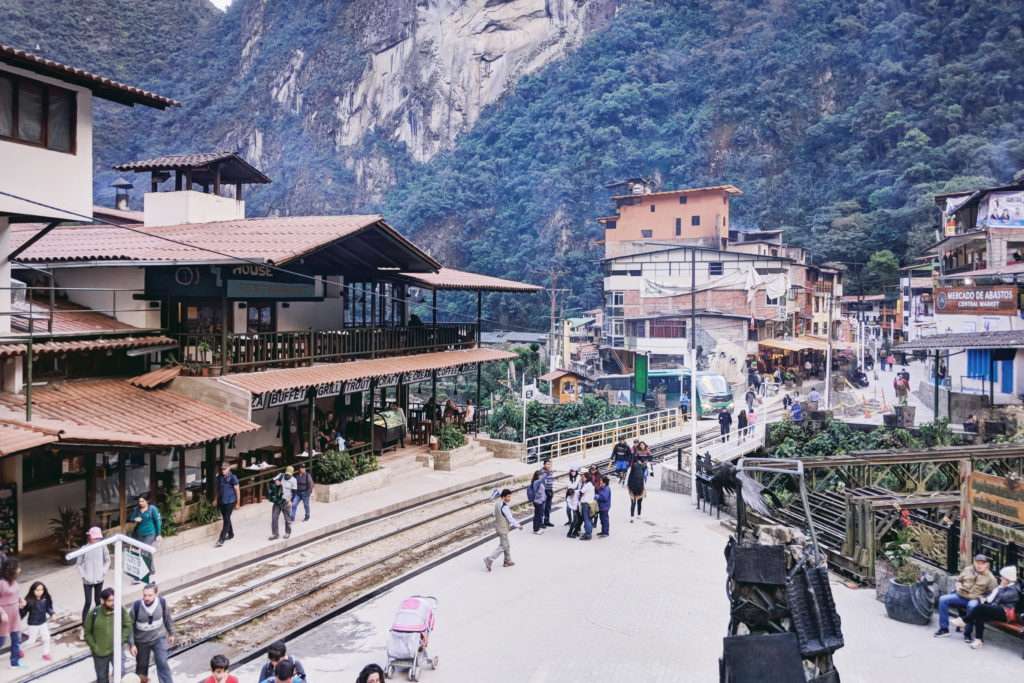 Related Reading
Pin it for later
Don't forget to pin this for future reference, and share it with any friends!