Ollantaytambo is a small village in the Sacred Valley of Peru nestled among mountains and Inca ruins. It sits at an elevation of 9,160′ feet and is where many travelers start their Machu Picchu journey. Below you'll find family-friendly itinerary suggestions for a trip to Ollantaytambo, Peru.
Before you dive into the guide, you may want to first read Understanding a Quick Itinerary Guide. This will provide you with details on our trip planning philosophy, why it's a quick guide, and what resources we use to plan. It also details what we mean by family-friendly, and further explains each of the sections included in a Quick Itinerary Guide.
Our trip details
Length of stay: 2 days, 2 nights
Accommodation: Intitambo Hotel – amazing views from rooftop deck
Type of trip: family travel with kids (6 months old & 2.5 years old), part of larger round-the-world 2-month trip
Month visited: July
How we got in/out: fly into Cusco, car to Ollantaytambo, car back out to Cusco
How we got around: walking
Additional places visited on the same trip: Machu Picchu, Cusco, Lima
Itinerary Ideas for Ollantaytambo, Peru
Wander the village

Admire the beautiful mountains
Explore the streets and shops – notice the narrow cobblestone streets, traditional stone doorways and buildings, and open irrigation channels
People watch in Plaza Ollantaytambo
Mercado San Pedro – a market for local foods and goods

Archaeological Park Ollantaytambo – an Incan archaeological site historically used as a city, estate, fortress and more, Cusco Tourist Ticket required
Pinkuylluna Mountain Granaries – an Incan archaeological site, steep hike and not as well maintained as the other Ollantaytambo ruins, but it's free and offers a great view
Moray – an Incan archaeological site with unique concentric circular terraces thought to be used for agricultural experimentation but not completely understood, about 30-40 minutes drive outside of Ollantaytambo, Cusco Tourist Ticket required
Food Ideas for Ollantaytambo, Peru
Foods/drinks to try: quinoa soup, chicharron (fried pork belly), lomo/pollo saltado (stir-fry beef/chicken), alpaca, anticuchos (grilled meat skewers), Inca Kola (popular local soft drink)
Inka's Tower – traditional, casual Peruvian food, climb up to the top level for great views of the mountains and village
Apu Veronica Restaurant – traditional, homey Peruvian restaurant, located on the 2nd floor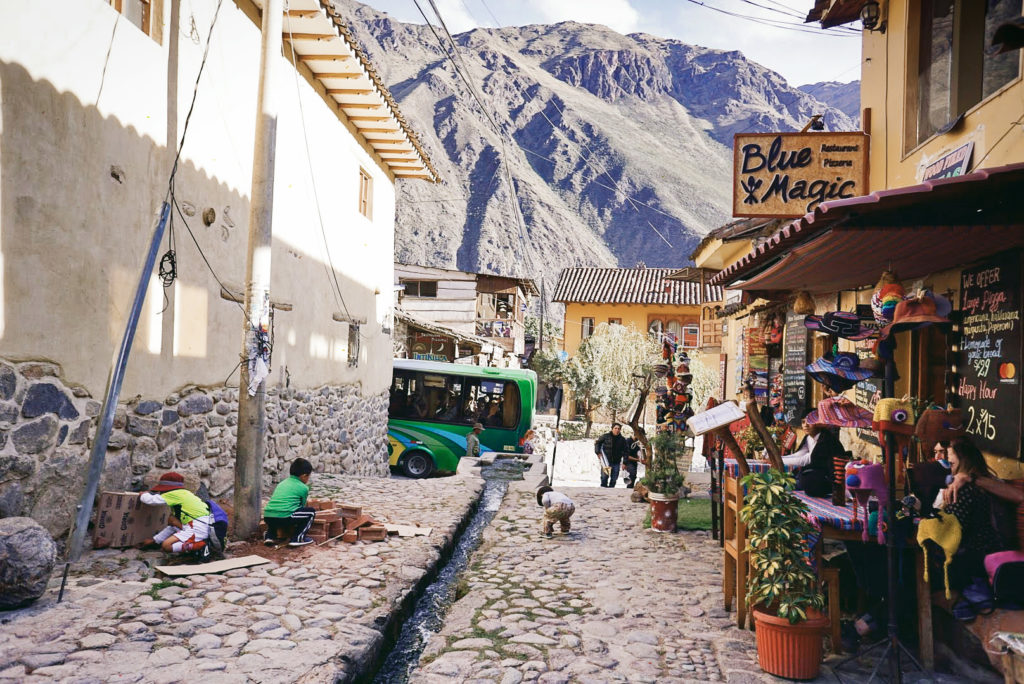 Top Tips for Ollantaytambo, Peru
Take is slow as you explore Ollantaytambo to help yourself acclimate to the altitude. Ollantaytambo's elevation is higher than Machu Picchu's, but lower than Cusco's so depending where you arrived from, it can be an adjustment for your body.
It's best to walk everywhere in Ollantaytambo, but there are tuk-tuks for hire too if you need a lift (and cars are available too if you need to go outside the town).
Bring layers and some cold weather accessories, even in summer the mornings and evenings can be very chilly.
For the ruins sites, you cannot purchase separate single tickets, you need to purchase a Cusco Tourist Ticket.
Ollantaytambo is not stroller friendly, bring a baby or toddler carrier if your little one cannot walk everywhere.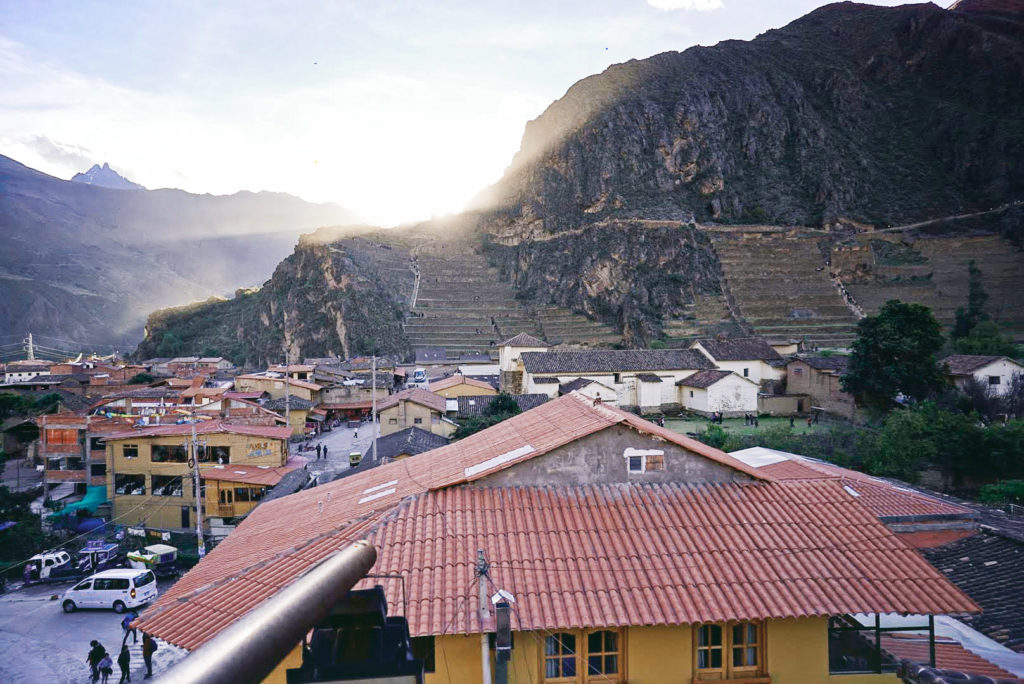 Related Reading
Pin it for later
Don't forget to pin this for future reference, and share it with any friends!