Dubai is a city and emirate in the United Arab Emirates in the Middle East. It was founded in 1833 but has grown and modernized rapidly more recently. Dubai is now known for money, luxury experiences, modern architecture, and nightlife, but even still we found it to be a great place to travel with kids. Any destination can be family-friendly. Below you'll find family-friendly itinerary suggestions for a trip to Dubai, UAE.
Before you dive into the guide, you may want to first read Understanding a Quick Itinerary Guide. This will provide you with details on our trip planning philosophy, why it's a quick guide, and what resources we use to plan. It also details what we mean by family-friendly, and further explains each of the sections included in a Quick Itinerary Guide.
Our trip details
Length of stay: 4 days, 4 nights
Accommodation: Taj Dubai – great service and impressive views of Burj Khalifa / Jumeirah Dar Al Masyaf – Madinat Jumeirah – stunning resort property with a lot to offer
Type of trip: family trip with baby/toddler (15 months old)
Month visited: May
How we got in/out: fly in/fly out
How we got around: taxis, Uber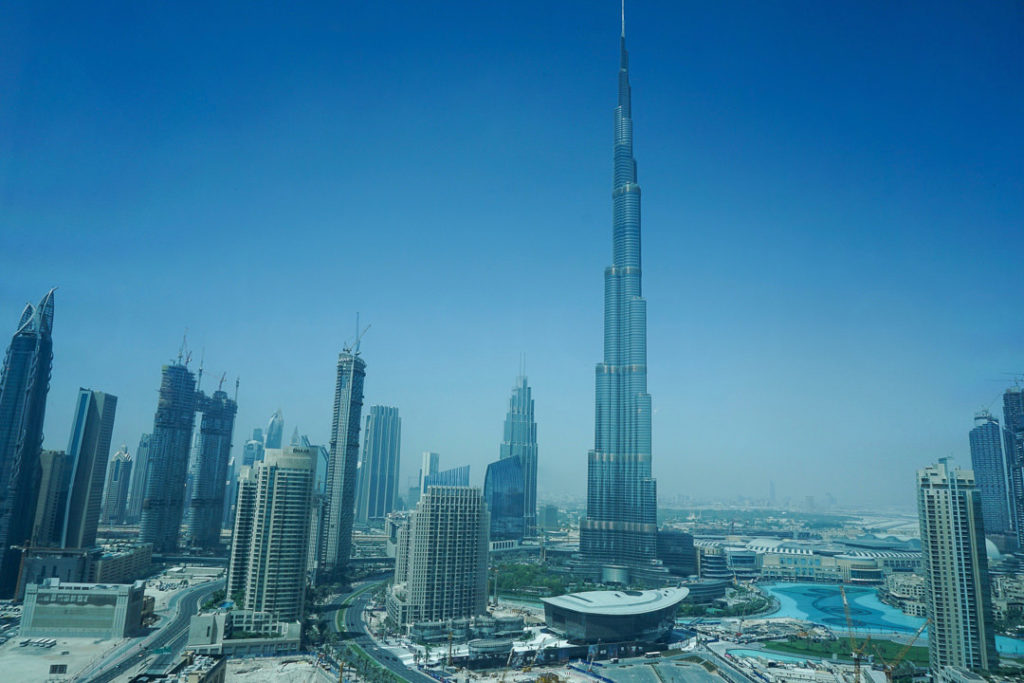 Family-Friendly Itinerary Ideas for Dubai, UAE
Burj Khalifa – world's tallest building since 2009
Explore Al Fahidi Historical Neighborhood & Al Fahidi Fort – peek into old Dubai, a restored historical neighborhood
Sheikh Mohammed Centre for Cultural Understanding – a nonprofit organization aiming to break down cultural barriers and help educate anyone interested in Emirati culture in explorative, conversational and
Take a boat across Dubai creek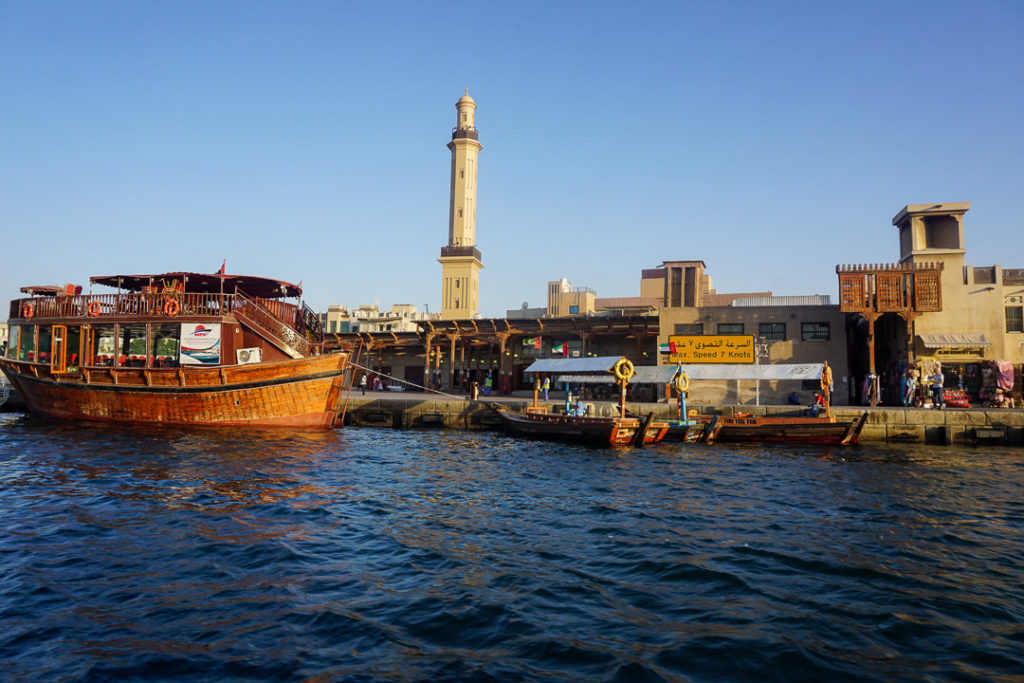 Ignite your senses at the souks – spices (including saffron – world's most expensive spice), tea, perfume and gold galore
Watch the Dubai Fountain show – the world's largest fountain, in front of the mall
The Dubai Mall – one of the world's largest shopping malls with a wide array of shops, restaurants, and attractions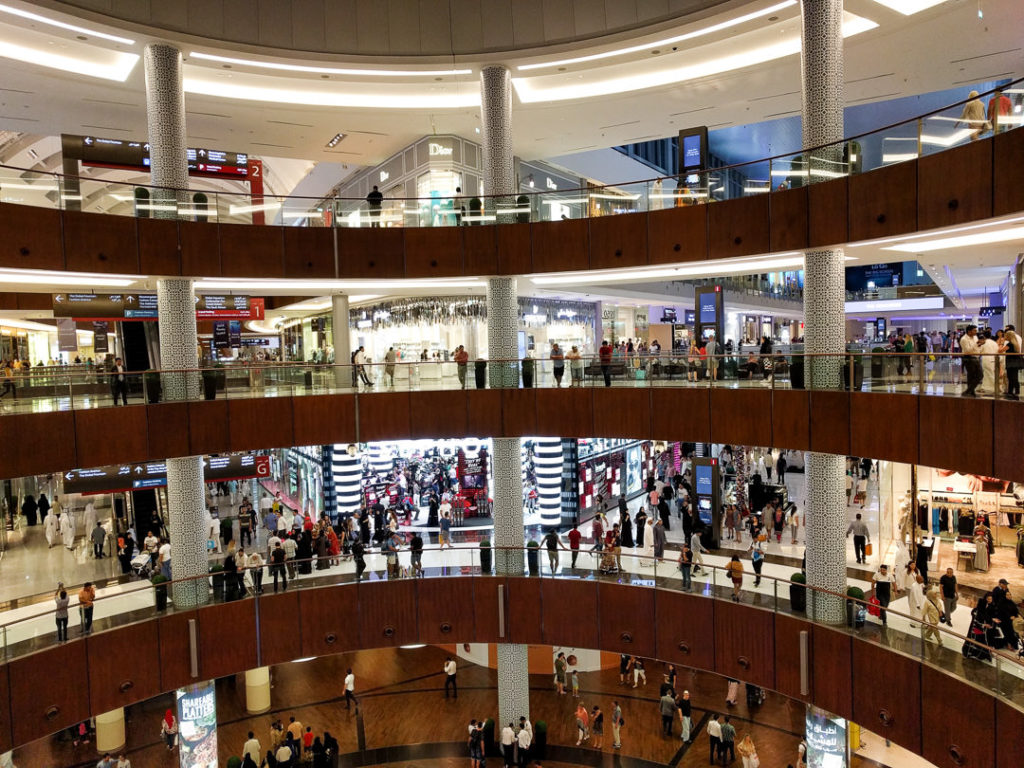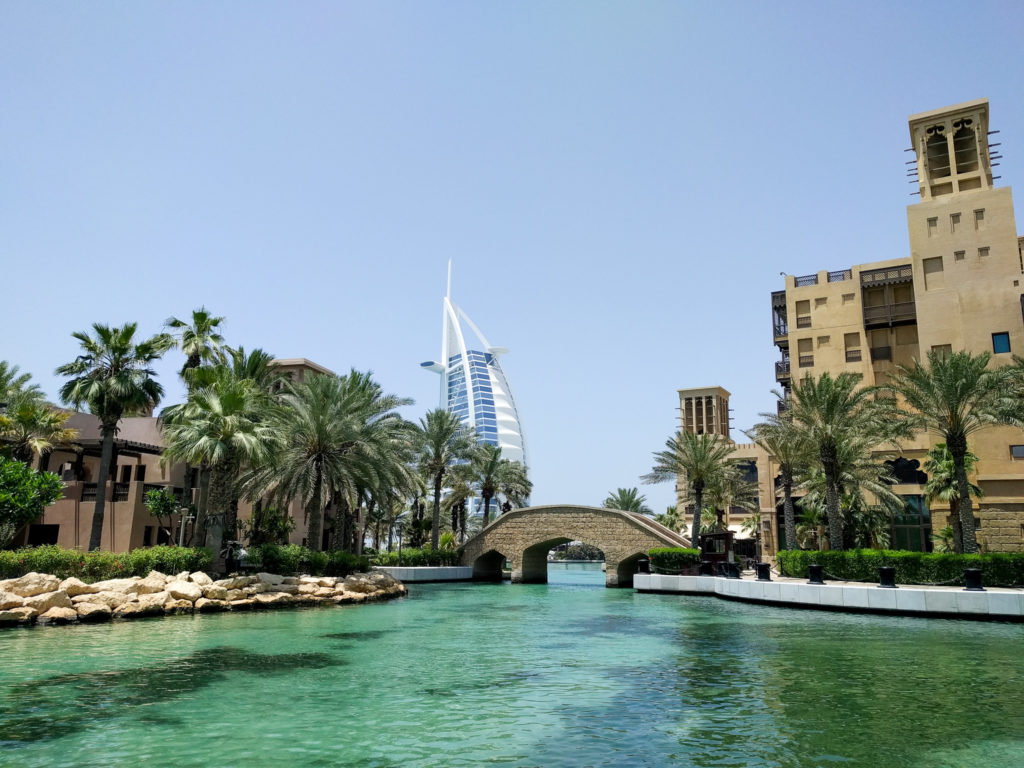 Burj Al Arab – known as the world's most luxurious hotel, the famous sail-shaped building is a sight to see. You can't walk right up to it if you're not staying there, but you can view it from Jumeirah Public Beach, Madinat Jumeirah or a boat ride
Mall of the Emirates – shopping, dining, and attractions – including indoor skiing
Hang out in the Jumeirah Beach Residence (JBR) area – a modern beachfront residential and tourist district

The Walk at JBR – popular place to walk around, trendy shops and restaurants
JBR Beach – vibrant lively beach just off from The Palm
Various amusement attractions: AquaFun – floating inflatables water park, Flying Cup, water sports (jet skis, pedal boats, parasailing, etc.), Ain Dubai – world's largest observation wheel (opens 2020), Skydive Dubai
For kids – splash pad
Palm Islands

Take the Palm Jumeirah Monorail – get a quick tour of the island and end at Atlantis
Atlantis Dubai – picturesquely perched at the top of the palm island offering guests a variety of fun experiences
Boat ride – take in the Palm from the water

Head to the desert for dune-bashing, camel rides and dinner – numerous options, research to find the best fit for you, some overnight options too
Food Ideas for Dubai, UAE
Arabian Tea House Cafe – an authentic glimpse back to old-world Dubai, traditionally decorated and set up to promote relaxing, eating and chatting
Markette – casual market/cafe international food, in The Dubai Mall
Aroos Damascus – casual, fresh Syrian/Arabic food popular with locals
Al Nafoorah – top-rated Lebanese cuisine in the Emirates Towers
Trattoria Toscana – casual Italian restaurant in the Souk Madinat Jumeirah
Zaatar w Zeit – quick, casual Middle Eastern chain
Operation Falafel – The Beach, JBR – cafe style street food
Al Qasr Big Friday Brunch – an extravagant and indulgent brunch experience in Madinat Jumeirah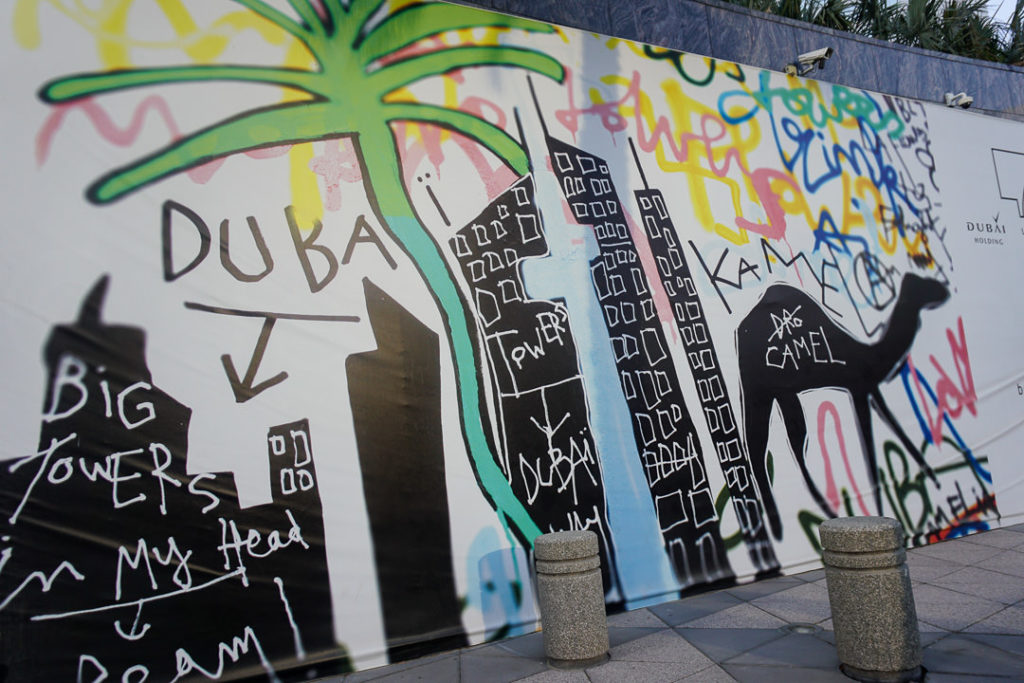 Top Tips for Dubai, UAE
Think about the timing of your Dubai visit, whether the weather will be bearable and if it will be Ramadan.
Weekends are Friday and Saturday and often start with expansive Friday brunches.
Dubai is not a pedestrian-friendly city. There are areas, like around the souks and JBR that you can wander around, but most of the city is not set up this way and you can't really walk from one area of interest to another.
Dubai is the most liberal of the emirates, and as a tourist, you are exempt or pardoned from certain rules and expectations (usually within your hotel or popular attractions), but do try to be aware and respectful of local customs (these pardons may not be as excused outside).
Most everywhere is family-friendly and kid-friendly in Dubai, even fancier establishments.
It's easy to only experience the new world glitz, glamour, and money in Dubai, but don't miss out on discovering some of old-world Dubai.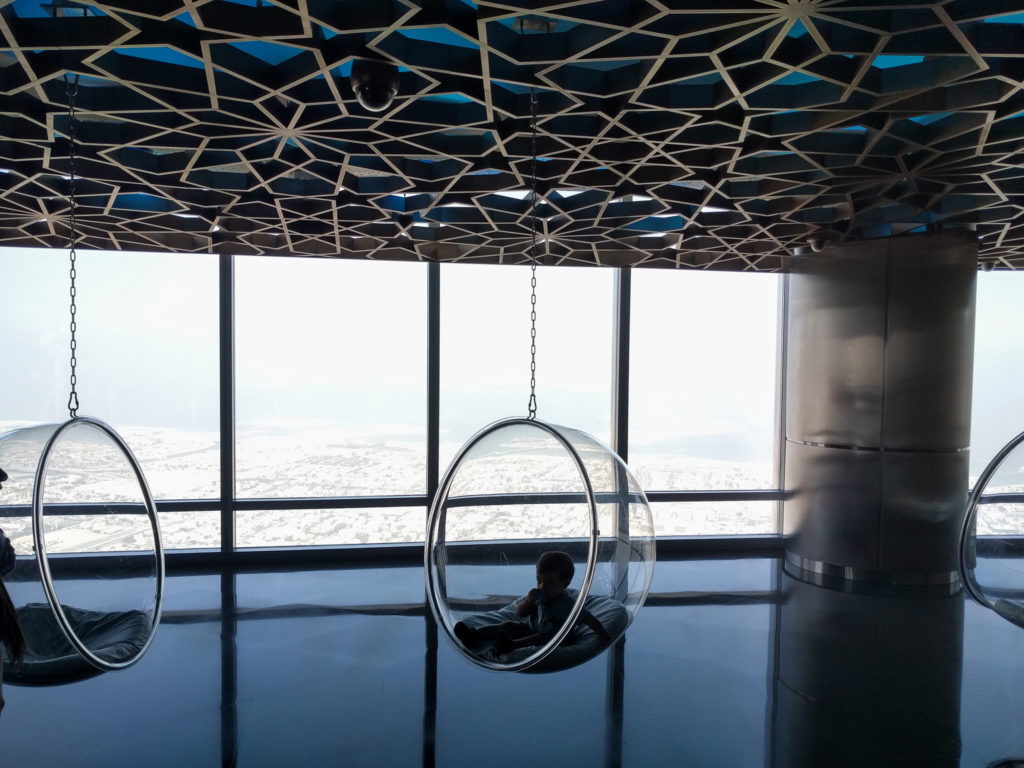 Related Reading
Pin it for later
Don't forget to pin this for future reference, and share it with any friends!