Vancouver lies in the Southwestern corner of Canada, in the province of British Columbia. It's extremely ethnically diverse, and a stunning landscape of mountains, waterways, and cityscape. Vancouver is regularly ranked as one of the top places to live in the world, and it's a perfect spot to travel with kids. Below you'll find family-friendly itinerary suggestions for a trip to Vancouver, British Columbia, Canada.
Before you dive into the guide, you may want to first read Understanding a Quick Itinerary Guide. This will provide you with details on our trip planning philosophy, why it's a quick guide, and what resources we use to plan. It also details what we mean by family-friendly, and further explains each of the sections included in a Quick Itinerary Guide.
Our trip details
Length of stay: 2 nights, 2 days
Accommodation: Delta Hotels by Marriott Vancouver Downtown Suites – great location
Type of trip: family travel with kids (2.5 year old & 9-month-old)
Month visited: October
How we got in/out: drive in, drive out
How we got around: personal car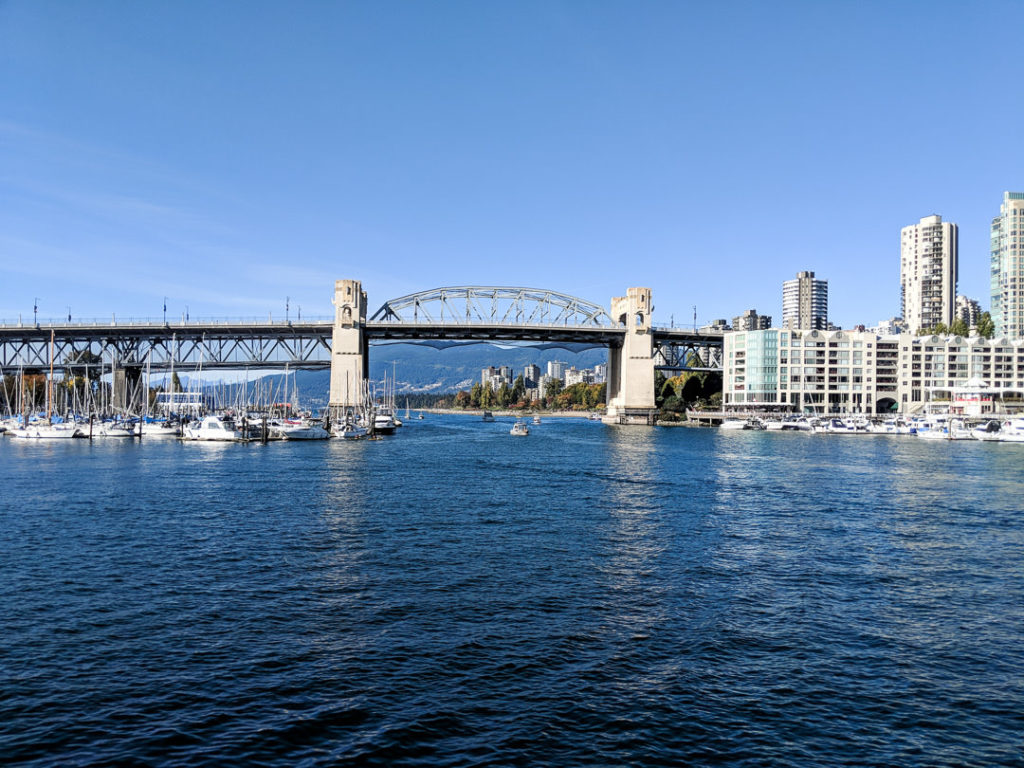 Family-Friendly Itinerary Ideas for Vancouver, BC, Canada
Stanley Park – a world-renowned park with trails, beaches, and more attractions; ride bikes, join a tour or discover the park yourself

Stanley Park Train – a 15-minute ride through part of the park on a miniature train
Totem Poles – a group of totem poles sourced from different areas of British Columbia that tell a story of the First Nations
Hallelujah Point – beautiful point along the seawall with city skyline views
Siwash Rock – unique stacked rock with great view to the inlet and West Vancouver
Lions Gate Bridge – First Narrows Bridge that connects Stanley Park to North Vancouver, known as a gate to The Lions – twin mountain peaks
Vancouver Aquarium – city aquarium in Stanley park with sea otters, beluga whales and more

Vancouver Lookout – a skyscraper with an observation deck with 360° city views
Jericho Beach – beautiful beach and park with views of North Vancouver mountains and the city skyline
Wander Downtown

Walk along Robson St – a popular shopping district, good people watching

Explore the Gastown district – the oldest neighborhood in Vancouver
Gastown Steam Clock – street clock only powered by steam and whistles

Visit Richmond – a coastal city directly south of Vancouver, about a 20-minute drive, a multicultural mecca, home of the highest concentration of immigrants in Canada

Richmond Night Market – open mid-May to mid-October, celebrate international cuisine in Canada
Steveston Harbour/Fishing Village – check out this quaint fishing village and harbor with a fish market, various shops and waterfront dining
Go whale watching – with Vancouver Whale Watch
Aberdeen Centre – a 3-story mall with a variety of stores and Asian eateries
Capilano Suspension Bridge Park – famous suspension bridge through the trees in North Vancouver, along with additional treetop bridges, walkways, and a cliff walk, free shuttle available from downtown
Capilano River Regional Park – only a few minutes north of the suspension bridge park, lies this beautiful city park with a river, mountain views, and trails
Capilano River Hatchery – along Capilano River, see jumping salmon
Cleveland Dam – located on the south end of Capilano Lake with beautiful mountain and lake views and hiking trails
Lynn Canyon Park – scenic canyon park with various hiking trails and suspension bridge
Grouse Mountain Skyride – gondola ride above the towering trees with city and water views, only a few minutes north from Cleveland Dam and Capilano Suspension Bridge Park
Granville Island – a small peninsula with the public market, additional shops, restaurants and lots of boats

Granville Island Public Market – an expansive indoor market with a variety of fresh food suppliers and dining options
Kids Market – a special market just with kids in mind, kid-related shops and a play area with a cafe

Queen Elizabeth Park – beautiful city garden perched on a hill with views of downtown Vancouver
Food Ideas for Vancouver, BC, Canada
Top Tips for Vancouver, BC, Canada
You can bring a birth certificate for children 16 and under, and do not need a passport to visit Canada if you drive across the border. Children of any age need a passport if you fly. Adults need a passport regardless.
There's free public Wi-Fi throughout the city.
Downtown Vancouver is walkable, but it also has a great public transportation system, including the SkyTrain, bus and ferry. There are various shuttle and tour services and car shares (Car2Go, Evo, Zipcar, and Modo). Also, Uber and Lyft are now finally allowed to operate in Vancouver.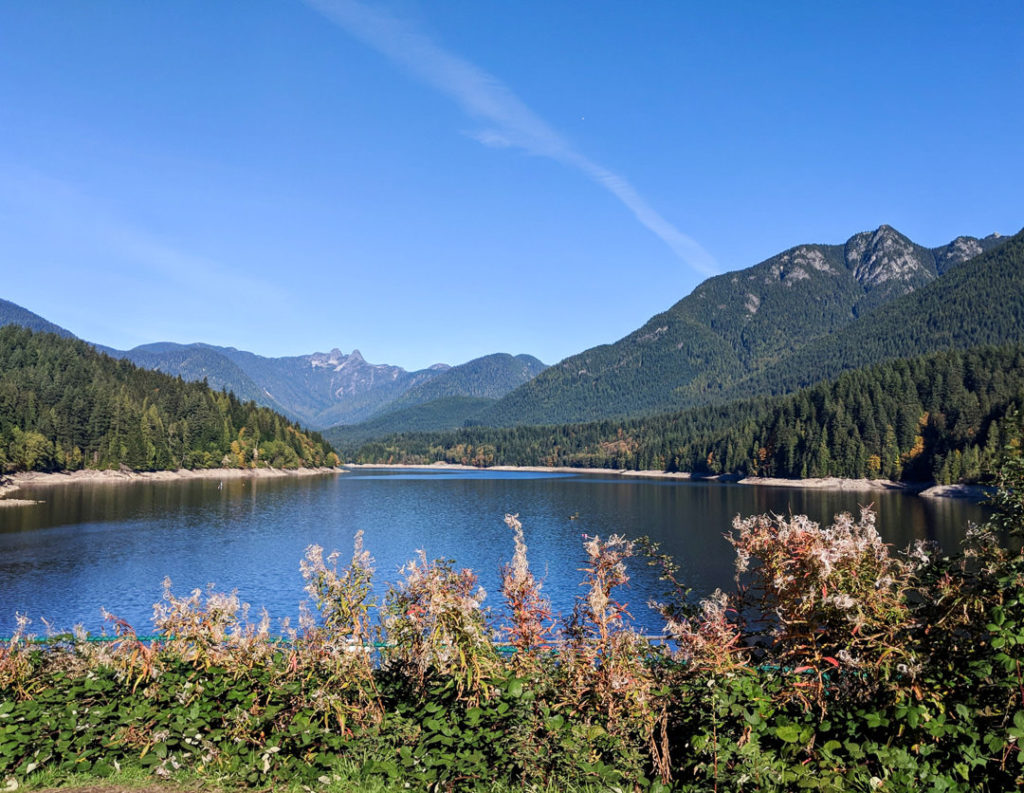 Related Reading
Pin it for later
Don't forget to pin this for future reference, and share it with any friends!