Any destination can be family-friendly. Below you'll find family-friendly itinerary suggestions for a trip to Minneapolis-St. Paul, Minnesota.
Before you dive into the guide, you may want to first read Understanding a Quick Itinerary Guide. This will provide you with details on our trip planning philosophy, why it's a quick guide, and what resources we use to plan. It also details what we mean by family-friendly, and further explains each of the sections included in a Quick Itinerary Guide.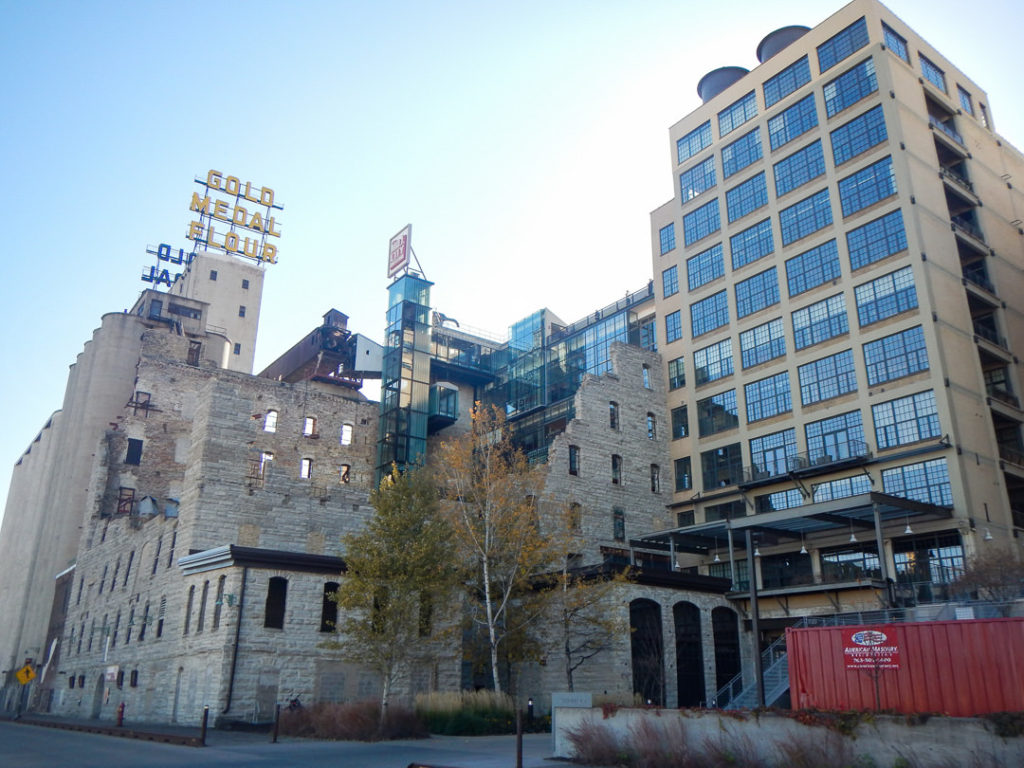 Our trip details
Length of stay: 2 nights, 2 days
Accommodation: The Grand Hotel Minneapolis
Type of trip: couples trip, pre-kids
Month visited: October
How we got in/out: fly in, fly out
How we got around: rental car from National
Family-Friendly Itinerary Ideas for the Twin Cities
Things to do in St. Paul
Cathedral of St. Paul – a distinctive Roman Catholic cathedral (from 1915) sitting on top of Cathedral Hill overlooking downtown St. Paul
Wander along Summit Avenue – known for being the longest avenue of Victorian homes in the country, having a number of historic houses, churches, synagogues, and schools. The street starts just west of downtown Saint Paul and continues four and a half miles west to the Mississippi River where Saint Paul meets Minneapolis.
St. Paul Landmark Center – Romanesque Revival style building completed in 1902, originally a United States Post Office, Courthouse, and Custom House, now an arts and culture center
Minnesota State Capitol – home of the Minnesota Senate, Minnesota House of Representatives, the office of the Attorney General and the office of the Governor. Admire the exterior, or take a free guided tour.
Como Park Zoo & Conservatory – a zoo that's part of the larger urban public Como Park and Lake, free admission (suggested voluntary donation)
Science Museum of Minnesota – a museum dedicated to natural science, technology, math and beyond with some interactive exhibits and a popular dinosaur display
Minnesota Children's Museum – interactive play-based museum designed for babies through elementary-aged kids
Things to do in Minneapolis
Stone Arch Bridge – a picturesque stone bridge that crosses the Mississippi River, formerly a railroad bridge, now only pedestrians and bicycles allowed. Don't miss Saint Anthony Falls, a hydroelectric dam, as you walk across.
Weisman Art Museum – a museum with an eccentric titanium exterior on the University of Minnesota campus designed by architect Frank Gehry (known for the equally funky and cool Ray and Maria Stata Center at MIT, Museum of Pop Culture in Seattle, Guggenheim in Spain and several others)
Walker Art Center – a modern contemporary art museum
Minneapolis Sculpture Garden – in connection with the Walker Art Center, a garden with various outdoor modern sculptures, don't miss the famous Spoonbridge and Cherry
University of Minnesota – large public university established in 1851, campus buildings span across both cities, check out these unique buildings/spots: McNamara Alumni Center, Weisman Art Museum, Northrop Mall, Science Teaching and Student Services Center (Bruininks Hall))
Schmitt Music Building – a full wall mural of sheet music (94 S 10th St, Minneapolis, MN 55403)
American Swedish Institute – museum and culture center centered around Swedish history, housed in a former mansion. Minnesota is home to the most Swedish Americans in the US.
Other things to do nearby
Mall of America – the largest shopping mall in the US, much more than a mall, housing an indoor amusement park (Nickelodeon Universe), Crayola experience, mini golf, escape room, aquarium, and many more attractions in addition to 500+ stores, only a 15-minute drive (without traffic) from downtown of both cities.
Lake Calhoun (Bde Maka Ska) – one of the largest and most popular lakes only 10 minutes (without traffic) from downtown Minneapolis. Minnesota is known as the Land of 10,000 lakes, if you don't head to Lake Calhou, check out some of the others.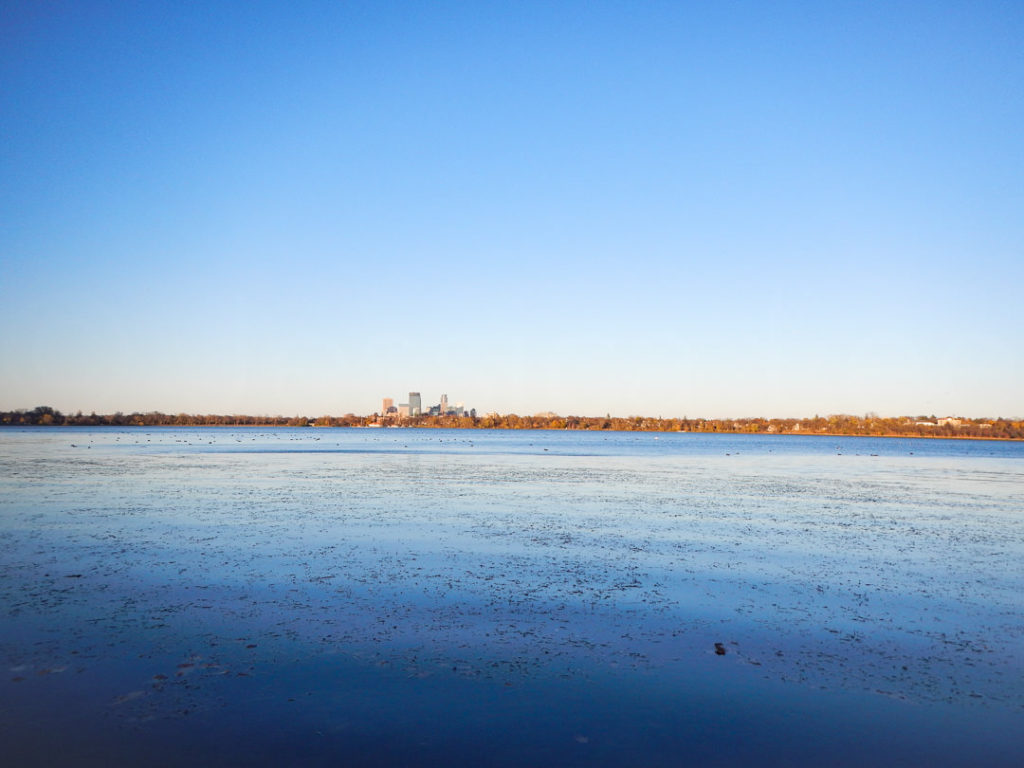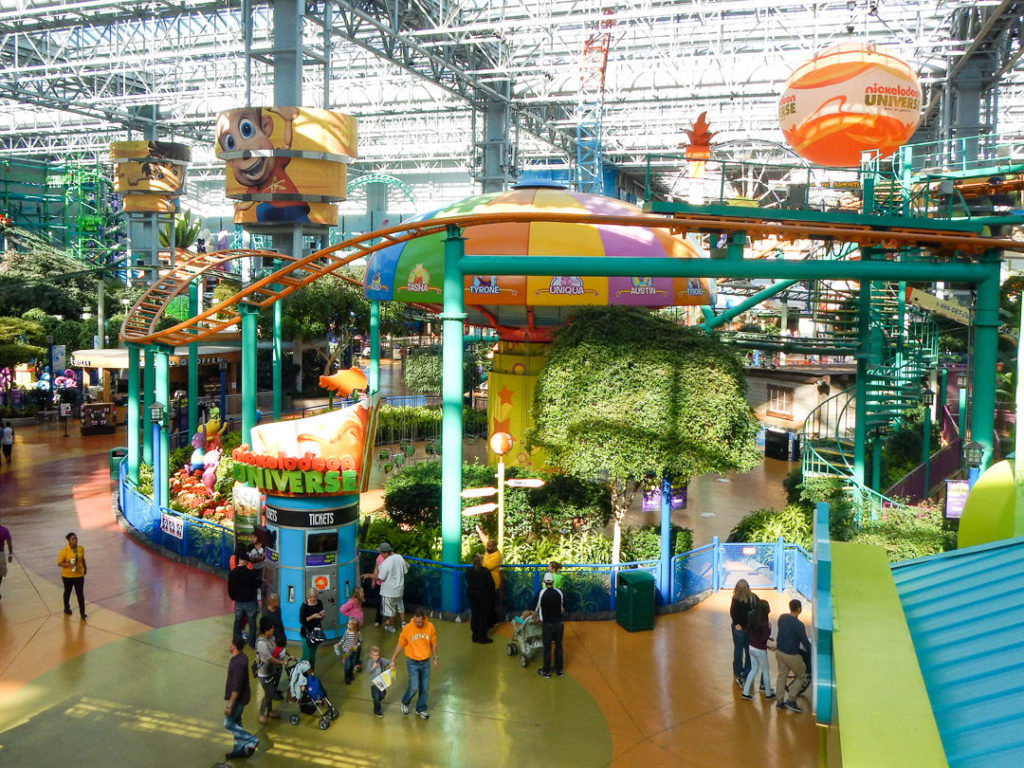 Food Ideas for the Twin Cities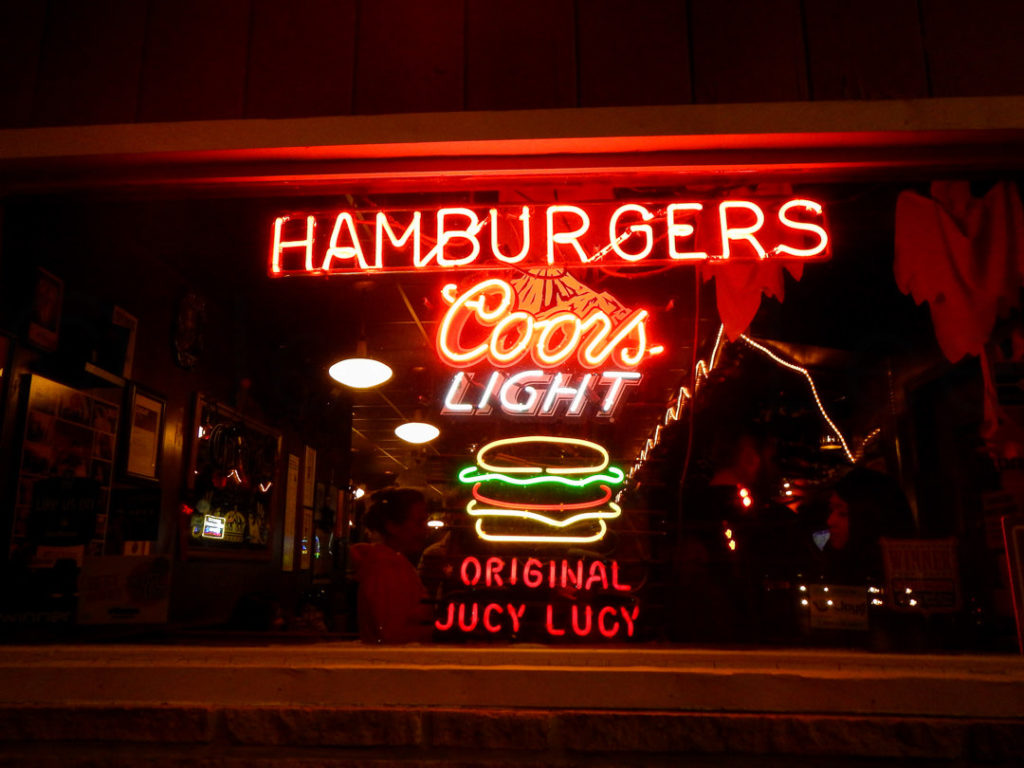 Top Tips for the Twin Cities
Minneapolis and St. Paul are two major cities right next to one another and together they're called the Twin Cities. St. Paul is the state capitol. It is a little bit older and has maintained a more historic look and feel, and has a smaller population. Minneapolis has more high rises and a modern look, and a larger population.
Downtown Minneapolis has a Skyway System which connects various buildings so you can avoid walking outside in freezing temperatures. Even if you won't use the system, recognize there are a lot of shops, cafes, and restaurants on the skyway level that you might miss if you're only walking on the street level.
If you want to avoid cold weather, aim to visit between June and September.
Bring layers, for any season, it may be colder than you expect.
Related Reading
Pin it for later
Don't forget to pin this for future reference, and share it with any friends!