Any destination can be family-friendly. Below you'll find family-friendly itinerary suggestions for a trip to Playa del Carmen and the greater Quintana Roo region of Mexico.
Before you dive into the guide, you may want to first read Understanding a Quick Itinerary Guide. This will provide you with details on our trip planning philosophy, why it's a quick guide, and what resources we use to plan. It also details what we mean by family-friendly, and further explains each of the sections included in a Quick Itinerary Guide.
Our trip details
Length of stay: 7 days, 7 nights
Accommodation: Panama Jack Resorts Playa del Carmen
Type of trip: family travel with kids (4-month-old & 2-year-old)
Month visited: May
How we got in/out: fly in, fly out
How we got around: Canada Transfers to/from airport, walking, rental car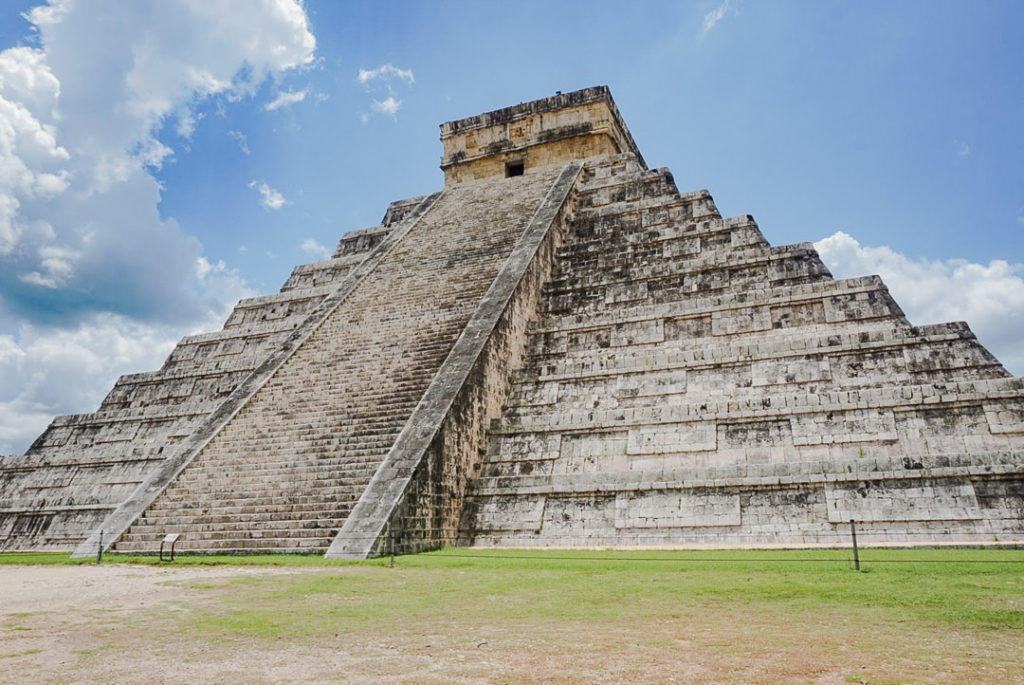 Family-Friendly Itinerary Ideas for Playa del Carmen, Mexico
Playa del Carmen downtown – busy concentration of shops and restaurants, open during the day, but more popular to stroll at night
Secret beach and cenote – a hidden local spot with a small river-like cenote (shallow for kids), read tips on how to access it here
Parque Los Fundadores – beachfront park right near Playa del Carmen ferry dock

Take a photo with the Playa del Carmen colorful letters sign
Capilla de Nta Señora del Carmen – church with beautiful views of the ocean
Portal Maya – iconic arched sculpture framing the beach
For kids – ship playground

Take a ferry across and discover Cozumel

Wander downtown Cozumel
Boat trip out to El Cielo – known for its clear electric blue water, snorkeling and starfish (El Cielo was closed part of 2019 because of excessive reef damage – research whether it is currently open before making plans)
Paradise Beach Club – beach, restaurant, water sports, inflatable floating water park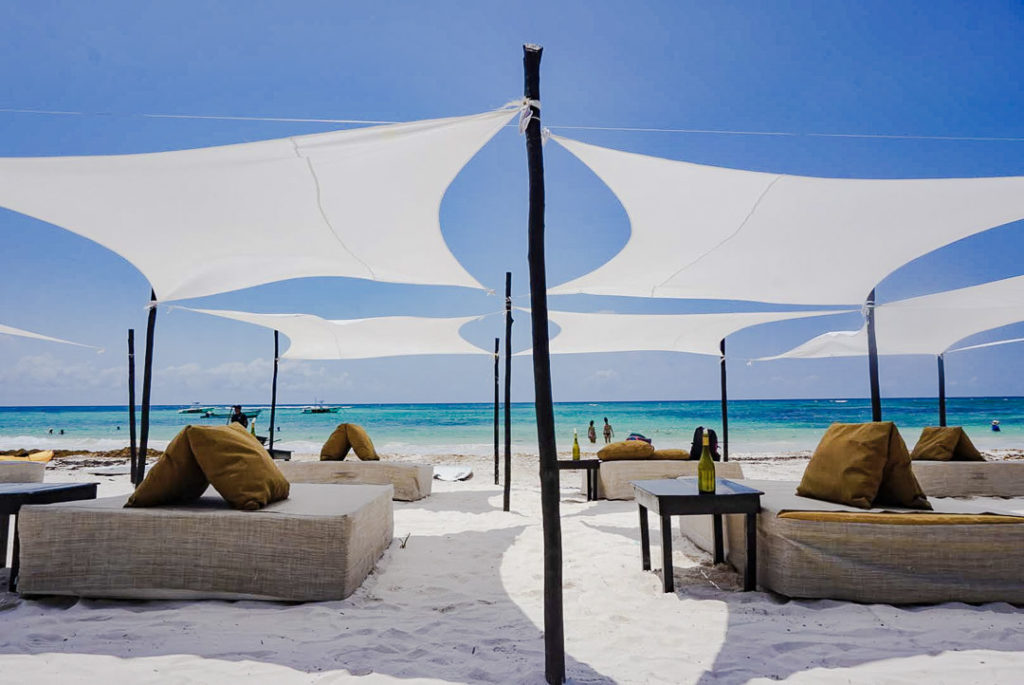 Xcarat – an eco-archaeological park that offers a wide array of activities and attractions for everyone
Cenote Azul – family-friendly cenote with multiple pools
Xpu-ha Beach – gorgeous beach with restaurants and beach clubs renting loungers
Cenote Dos Ojos – diving, snorkeling, climbing cenote experience in a stunning cave (not good for young kids)
Cenote Dos Osos – open circular river cenote with an adventure park – slides, kayaks, snorkeling and more
Chichen Itza – famous Mayan ruins complex, a UNESCO World Heritage Site and one of the New 7 Wonders of the World
Cenote Ik Kil – natural pool 80' below the ground with long hanging vines, about 10-minute drive from Chichen Itza
Valladolid – a colorful and charming Colonial-era city that sits between Playa del Carmen (1hr 45mins)/Tulum (1hr 30mins) and Chichen Itza (45mins)
Cenote Suytun – picturesque and mysterious cenote inside a stunning cave, about a 15-20 minute drive from Valladolid
Coba – ancient Mayan ruins site, climb Nohoch Mul Pyramid for impressive views of the Yucatan, about 1hr 30mins drive from Playa del Carmen (or about 1hr from Valladolid, about 45mins from Tulum)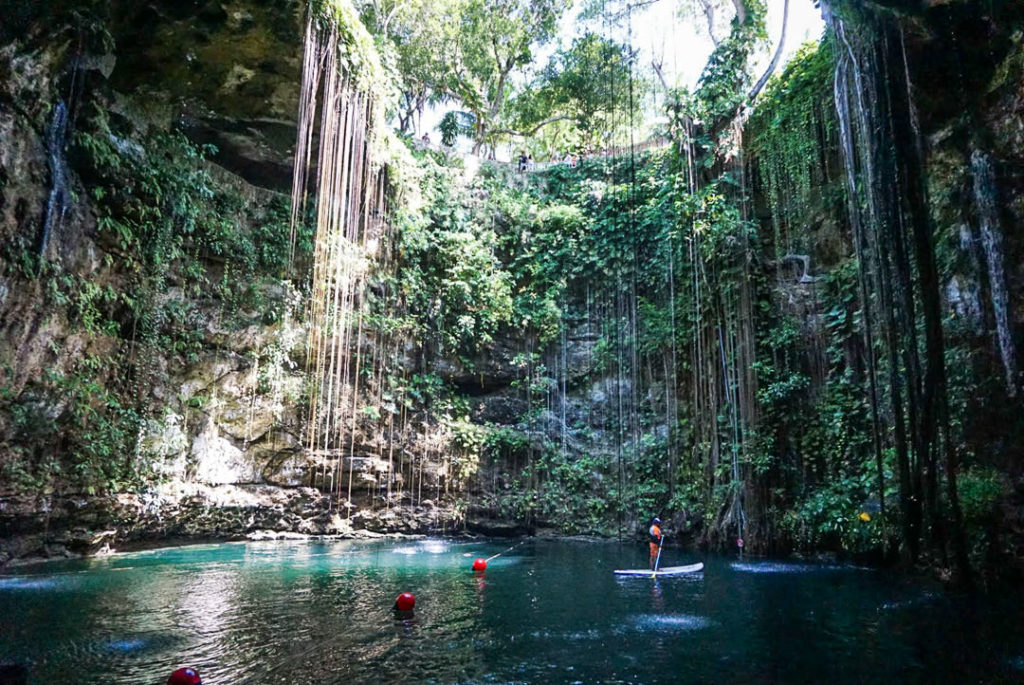 Food Ideas for Playa del Carmen, Mexico
El Fogon – locals favorite known for al pastor tacos
Chiltepin – Mexican/Latin American cuisine with a focus on seafood
Kaxapa Factory – Venezuelan arepas and breakfast
Zenzi – beachfront restaurant and bar
PapaCharly – cozy, eclectic Italian restaurant
Restaurante El Atrio del Mayab – Yucatan/Mexican cuisine with a great garden patio (in Valladolid)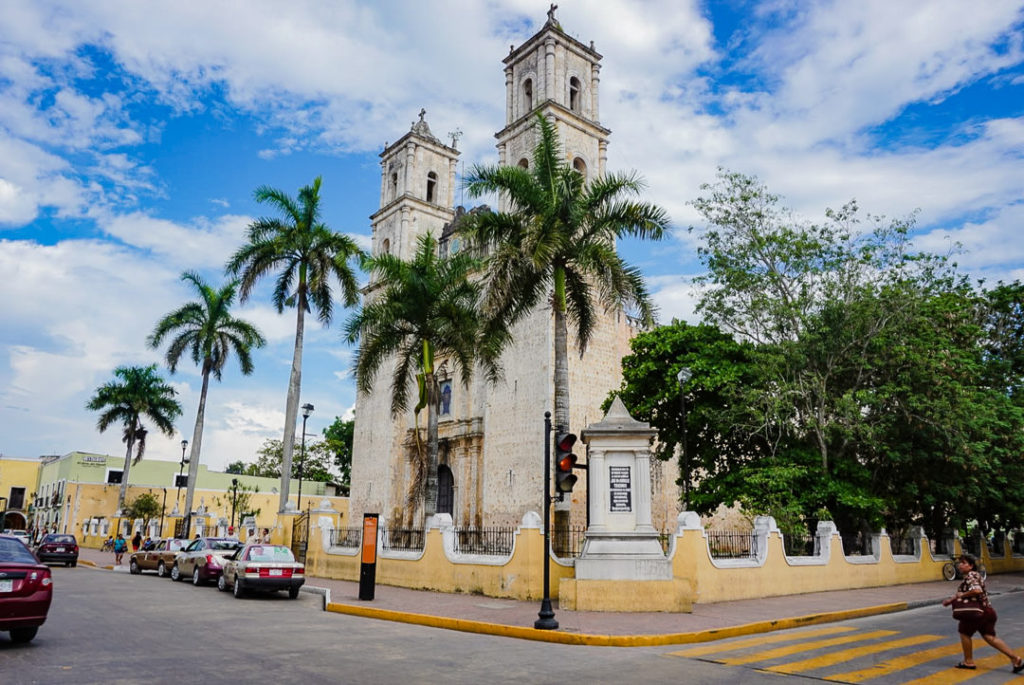 Top Tips for Playa del Carmen, Mexico
There are thousands of cenotes in the Yucatan peninsula, do a little research to find something that fits your needs and specific location. Some of the cenotes are very similar and others are unrecognizably different. We intentionally visited three very different cenotes to get a feel for the variety.
You'll find countless tour providers offering day trips to many of the areas top attractions. There should be plenty of options to find something that works for you or do it yourself.
There are endless options for where to stay in the Riviera Maya district of Mexico. I've returned to this area numerous times and have stayed in all different spots. If you want to get outside your resort and explore all the Yucatan Peninsula has to offer, Playa del Carmen is a great location. You're in the middle of it all and able to go any direction to explore something fun – North to Cancun, West to Valladolid and Mayan ruins, South to Tulum, East to Cozumel and everything in between.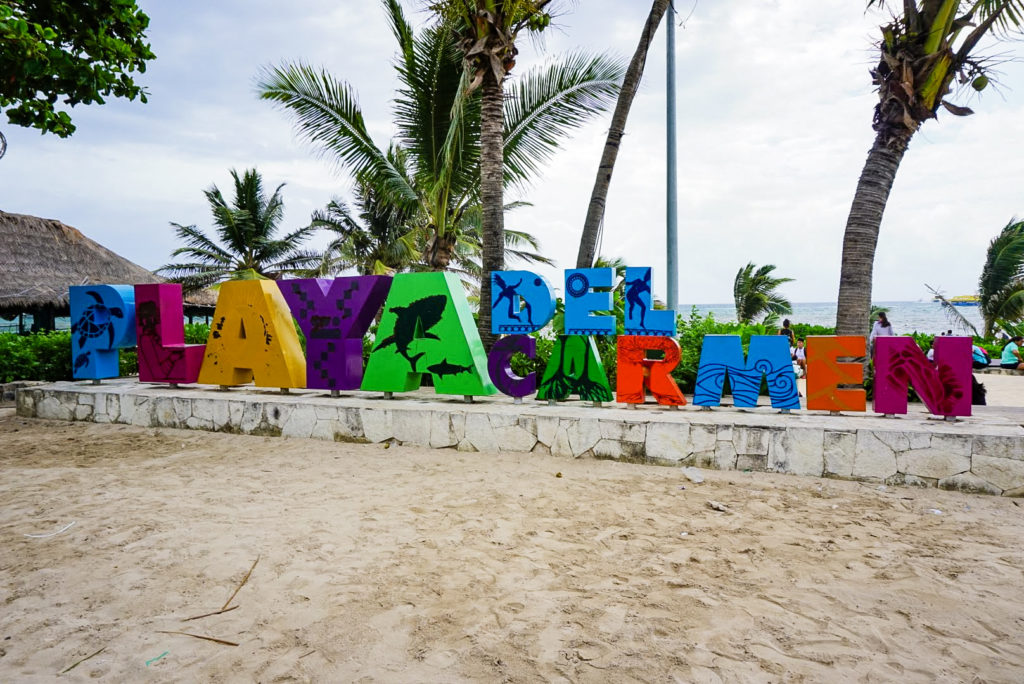 Related Reading
Pin it for later
Don't forget to pin this for future reference, and share it with any friends!