Whether you're in mandatory or voluntary quarantine, you can still travel virtually with your kids. Maybe you had to cancel your spring break trip or halt a trip around the world. It can be disappointing and upsetting, I get it. Travel is our passion, sometimes our lifeline and it's so strange to not be able to travel right now. Still, we're so happy and lucky to be safe at home. A positive of the current situation is everyone is getting more creative with how to do all different things from home. Not in the traditional sense, but YES, you can even 'travel' while staying home.
Even when we're not traveling, like now during stay home orders, or even other times in between our travels, we still like to virtually escape sometimes. Often we do some of these activities in preparation for a trip to learn more and get the kids excited about a certain place or experience.
Whether your travel plans have been impacted or not, if you want a virtual escape to another place, check out some ideas for how to travel virtually with young kids while staying at home. (I wrote these with young kids in mind because ours are 4 and 2. These ideas still work well for all ages, altered as necessary for older interests.)
This article contains affiliate links. If you chose to purchase something, it will not cost you anything extra by using our link. We receive a very small commission which helps us maintain this site. For further details, you can read our disclaimer policy.
11 ways to virtually travel with young kids
1. Read books about different places
Tiny Travelers – a group of multicultural parents created Tiny Travelers to help parents teach their children about different places and cultures. We just received a set of their books and they are so perfect and beautiful! I have a feeling I'll be buying every new country they release.

Currently, you can purchase a board book on Mexico, China, and Puerto Rico, and soon India, Japan, and more

Good Night Our World – this series of children's books is a family favorite, each book features a different city or country showing various people, places, and highlights of that destination while saying goodnight to each. Our preschooler gets excited about seeing places in the book that he has been to and even more excited when I pull up a photo on my phone of us there.

Browse all the titles here

Playtown: Airport – this multitab, lift-a-flap board book is great for young kids interested in all that goes on at an airport
2. Play music from another country
Music is fun for all ages and an easy way to expose the youngest of babies to different cultures, different sounds.
Use your Alexa, Google Home, phone or TV to easily find international music.

I like to say, "Alexa, play Bollywood music" or "Alexa, play Spanish music" when we're cooking and eating.

Have a freestyle dance party to the new sounds, or even let your kids try to learn some dance moves from different cultures. You can easily find Youtube videos of almost anything, such as Russian Kozachok, Irish step dancing, Cuban salsa or Indian Bollywood dances.
3. Experience a place or attraction virtually with kids
More and more destinations and attractions have released or created virtual access to their sights. Check these out to travel halfway around the world without leaving your home.
Use Google Earth – a virtual globe that takes you to a street-view level of destinations all over the world, walk around Tokyo, check out the Eiffel Tower and more
Explore Central Park – NYC's iconic park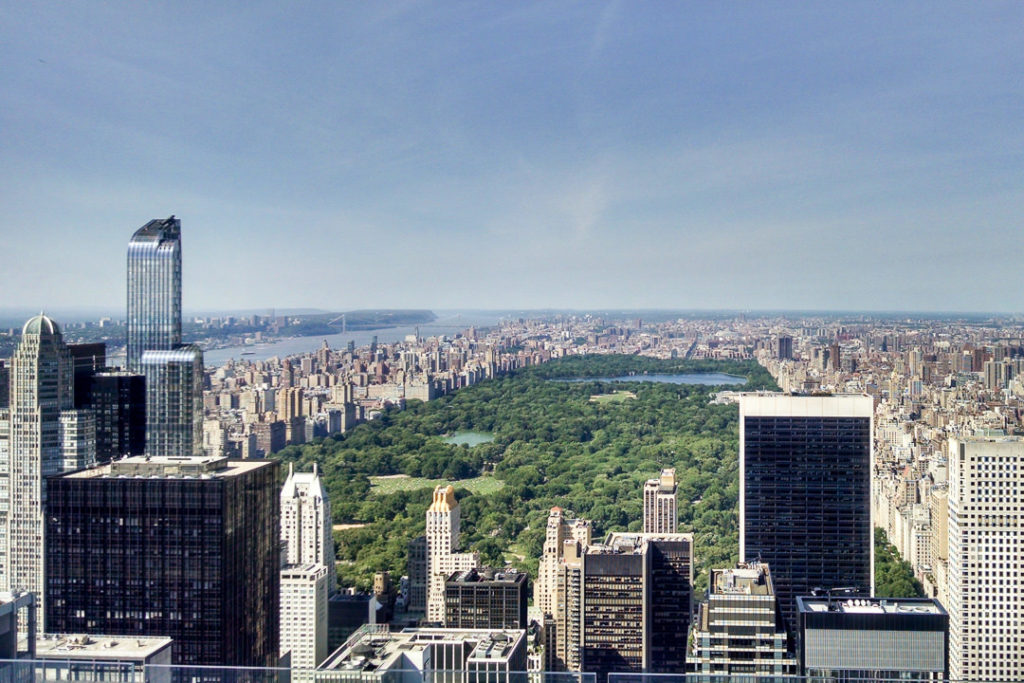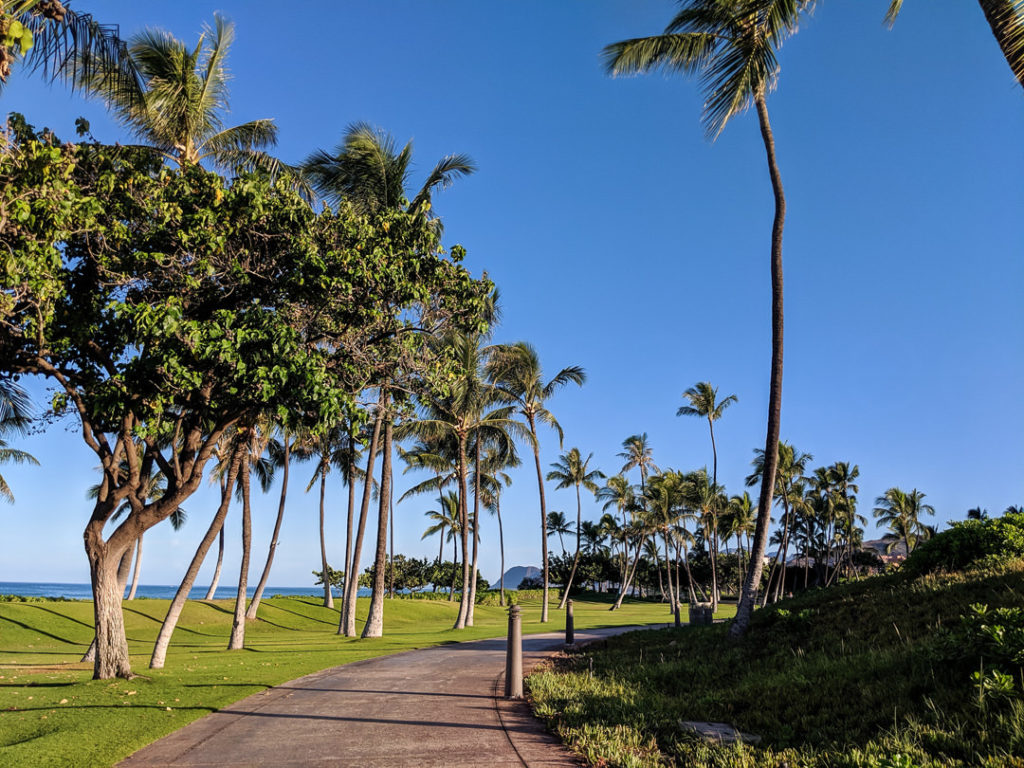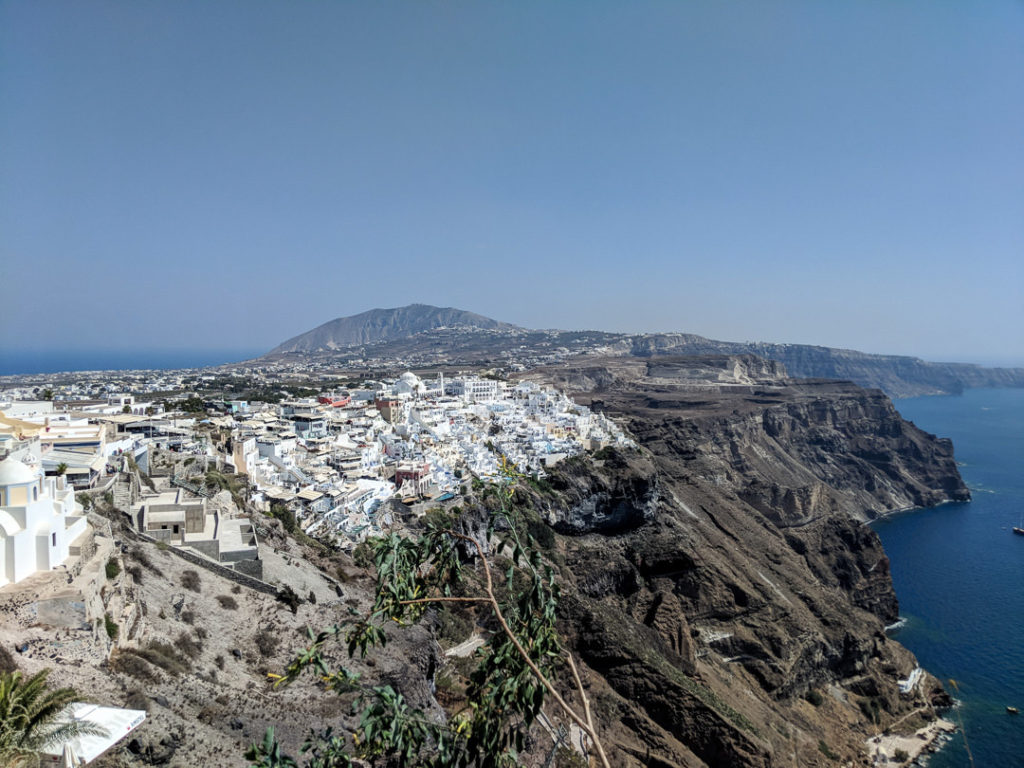 4. Practice learning a new language with your kids
5. Watch movies that feature different destinations and cultures
6. Take a trip down memory lane with your kids from a previous adventure
Scroll through old trip photos on your phone or computer, or even pull them up on your TV for a bigger show. Our kids love to look at past photos of themselves, and of just mom and dad.
Let your kids help create a photo book or choose photos to print and create your own album.
7. Cook (or order delivery) international food
Cook international food

Find a new recipe, or even try to make something you loved eating on a previous trip. I use Pinterest the most to search for recipes. Our boys love to help in the kitchen, sometimes for the full project, other times they'll only run in for a step or two.

Middle Eastern Mint Lemonade – my favorite drink of all time, which I didn't learn about until our first trip to the Middle East. We had it in the UAE, Oman, and Egypt. It's simple to recreate and so refreshing.
Japanese Yaki Onigiri – onigiri (rice balls) are meant to be portable and almost can be compared to our approach toward packing sandwiches for eating lunch out of the house. In Japan, I loved having yaki onigiri, or grilled rice balls. It's nothing fancy, but the grilled aspect adds a depth of flavor and a nice crunch. You can make them as simplistic or complex as you want, grilled or not, stuffed/wrapped or not.

You don't need special tools to make these, but once I started making them more, I bought these molds (triangular and round) to make it easier.

Hungarian Chicken Paprikash – I had the tastiest chicken paprikash on a trip to Budapest, Hungary and have been wanting to recreate it ever since. I managed to successfully make the nokedli (or Hungarian dumplings, also known as German Spätzle) the other night. Next up I need to tackle the chicken.

Order international food

Some restaurants already had to close their doors, and many others are struggling.
Most of the delivery services now have contact-free delivery, and some are waiving delivery fees.
You can still order delivery (or takeout) and support your local restaurants and enjoy a tasty international meal at home. We love to order Indian, Italian, and Chinese cuisine the most.
8. Watch kids TV shows that feature different destinations and cultures
Super Wings – a South Korean produced animated children's show about transformer jet planes that travel to a different city around the world each episode to help a local child. It does a good job of showing the landscape and landmarks of different places and some of the local children and what their local life is like, streaming on Netflix
Hogie the Globehopper – a treefrog that travels the world with his friends while showcasing different places, such as Bangkok, Barcelona, and Buenos Aires, streaming on Netflix
Mama Mirabelle's Home Movies – an elephant who travels around the world filming various wildlife that she shares with her family and friends when she returns home, National Geographic and BBC archives footage
9. Virtually travel with your kids through someone else's past adventures
Check out your family member's or friend's past travel pics
Jump on a video call (we're loving Houseparty!) and exchange past travel stories
Get inspired and discover new destinations to travel to next

Find a family travel blog, vlog or Instagram account to follow
You can check out some of our past adventures here and see more on Instagram
10. Plan a future trip with your kids
No one knows exactly when it will be safe and socially responsible to resume travel, but you can still dream and plan trips tentatively.

Many travel operators and providers have relaxed their change and cancellation policies during this unprecedented time.

Involve your child

Let them pick a place if they're old enough to indicate interest in a specific place, spin a globe or have them point to somewhere on a map.
Or, you can plan a trip around a place based on certain things you know your child likes. This could look like if they love guacamole – a trip to Mexico, giraffes – a trip to Kenya, or Frozen – a trip to Norway.

Let yourself and your child dream big!

Even if you can't go on the trip for a year, ten years or even if you never plan to actually go, planning and anticipating a trip brings joy. Science says so!
Truly, this is the perfect time to involve your child in some trip planning. Since they probably don't have a concept of budgetary and vacation time restrictions, they may open your eyes to new destination ideas. Maybe it won't come to fruition, or maybe you can create a family travel goal to make it happen in 5 or 10 years.
11. Create a themed night
Take your virtual travel with kids to another level and make it a whole day, night or even weekend affair.
Pick a city or country and combine several of these ideas together.

If you were supposed to go, or are dreaming of a trip to Mexico, plan a Mexico day/night/weekend:

Play various Mexican music throughout the day
Make some Mexico-related decorations
Pretend play beach or pool time
Make frozen virgin daiquiris
Snack on chips and guacamole
Read books in Spanish, try to use some of the words throughout the day
Discover Chichen-Itza virtually
Eat Mexican food
Look at pictures of a prior trip (whether your own or someone else's) to Mexico
Watch Coco

Or if your child is interested in pandas, plan a China day/night/weekend:

Play various Chinese music throughout the day
Make some China-related decorations, such as red lanterns
Watch and learn about pandas through the virtual zoo experiences at the Edinburgh Zoo, Smithsonian's National Zoo, and San Diego Zoo
Watch Ni Hao Kai-lan (S1 E19) goes to China, try to use some of the Mandarin words throughout the day
Hike the Great Wall of China virtually
Try to cook or order delivery Chinese food
Look at pictures of a prior trip (whether your own or someone else's) to China

Watch Born in China (about pandas)(alternatively: Kung Fu Panda, Kung Fu Panda II, Mulan)
One of our main reasons for traveling with our kids is to expose them to different people, places and cultures. While I believe firsthand experience is truly the best way, this is not the only way. In our modern world, and now more than ever, there are so many ways to experience other places and expose kids to other cultures. Try to take advantage of the extra family time at home and travel virtually with your kids, have fun!
Related Reading
Pin it for later
Don't forget to pin this for future reference, and share it with any friends!